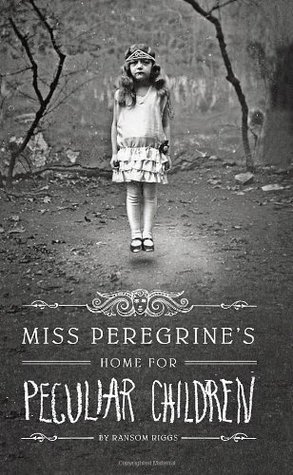 Goodreads Description:
A mysterious island. An abandoned orphanage. A strange collection of curious photographs.
A horrific family tragedy sets sixteen-year-old Jacob journeying to a remote island off the coast of Wales, where he discovers the crumbling ruins of Miss Peregrine's Home for Peculiar Children. As Jacob explores its abandoned bedrooms and hallways, it becomes clear that the children were more than just peculiar. They may have been dangerous. They may have been quarantined on a deserted island for good reason. And somehow—impossible though it seems—they may still be alive.
A spine-tingling fantasy illustrated with haunting vintage photography.
My Thoughts:
***4 stars***
That's an odd picture isn't it? Yes, I judged a book by its cover, and it paid off.
This book has many highlights… amazingly creepy pictures illustrating the powers of creepy but lovable children, adventures that involve some degree of time-travel (who doesn't love that?), and thrilling horror! Wonderful!
The love story within the story is a bit odd, borderline disgusting, but to avoid spoilers I'll leave it at that.
The characters, the plot, the different settings and the carefully curated pictures all come together to make a unique book that leaves a lasting impression. There are areas that need development, the baddies aren't fully explored for example but hopefully the writer will delve into these in the sequel.
I'd recommend this book for people who enjoy books about time travel, though this is definitely not as good as The Time Traveler's Wife, so don't get too excited. And if the idea of keeping track of characters jumping back and forth through time isn't for you, this is still a good read since its not at all complicated.
Happy Reading ❤